Duotone's Thermal Detection Module
Introducing Duotone's Thermal Detection Module. As businesses navigate these uncertain times and prepare for the "new normal," it's important to invest in keeping the peace of mind and providing comfort for the public. Striving to be safe, sanitary, and conscious is key right now for all companies, from restaurants to office blocks.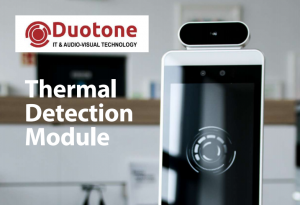 Duotone is on hand to support this mission, and provide the most advanced and affordable options when it comes to contactless fever screening units and thermal screening cameras.
Duotone's Thermal Detection Unit has been designed to ensure peace of mind across all industries welcoming staff and customers. This contactless and accurate method of temperature measurement maintains social distancing protocols, but still continues to work in seconds to give accurate, real-time fever screening. To work effectively in public spaces, the Duotone Thermal Detection Unit boasts three key features:
Temperature alarm, to accommodate louder environments such as construction sites and factories.
The ability to work with or without PPE, meaning face-masks don't need to be temporarily removed for a reading.
Recording abilities that are compliant with GDPR guidelines and can assist with any tracking or tracing that may be required during the pandemic.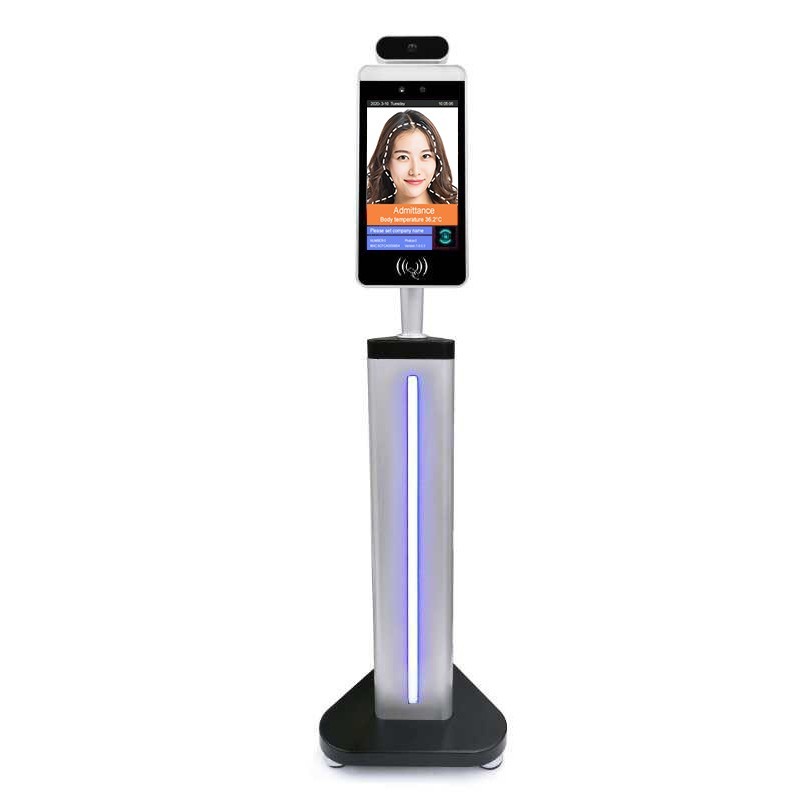 Additionally, the contactless fever screening unit boasts worry-free calibration, making it extremely simple to set-up, use, and maintain – just plug-in and begin! The unit also has a number of customisation options, so you can set parameters (i.e. fail temperature readings above 37.3 degrees), meaning it can be in-line with your company's COVID-19 policy.
Protect your customers and staff and put them at ease during these challenging times by using the latest (and safest) hands-free thermal detection products, that are readily available at Duotone.
Be cost-effective and keep peace of mind by taking advantage of our Back to Business Leasing deal. For €20 per week, you'll be provided with a thermal detection module, contact tracing software, and a standalone sanitisation unit. Find out more by contacting the Duotone team here.