It's called the hospitality industry for good reason! The aim of businesses operating in the hospitality industry is to be friendly, generous and entertaining to guests. Whether you're running a hotel or theme park, managing a restaurant or travel agents, it's your responsibility to provide customers with a seamless and stress-free experience. This is where Digital Signage for Hospitality steps in.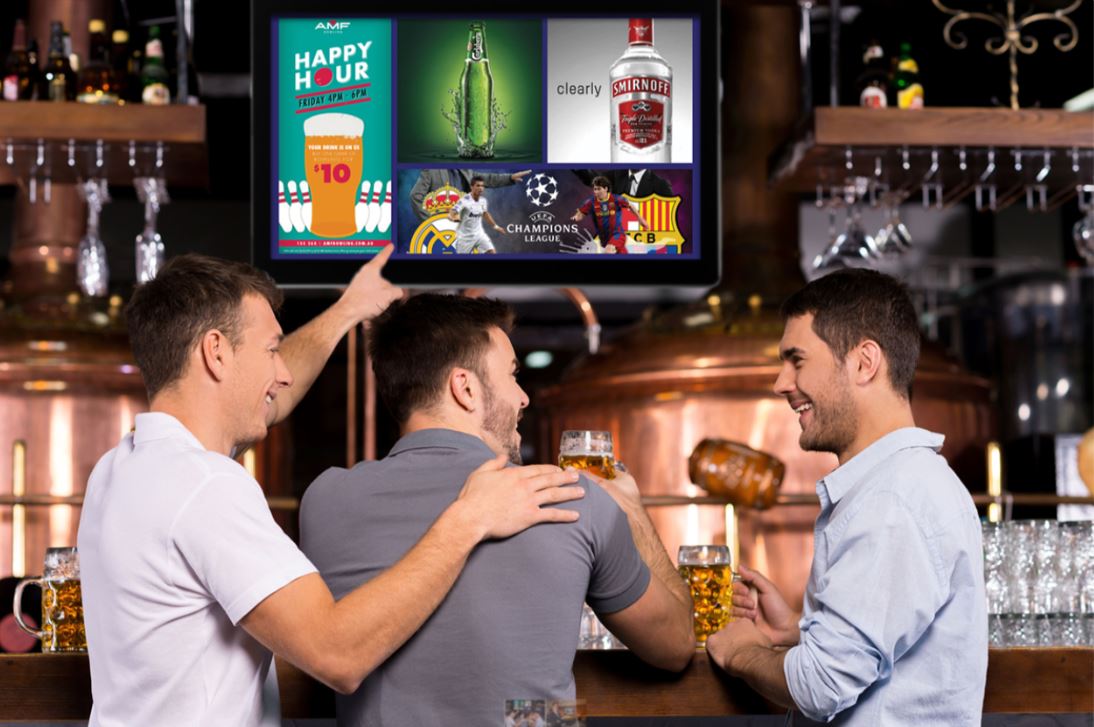 Your hospitality business should be accessible for everyone and, contrary to popular belief, you don't have to be tech-savvy to appreciate or use digital signage. Often, digital signage helps tackle accessibility – being considerable larger and brighter than print pamphlets and leaflets and, where necessary, being interactive for people to use up close.
Take hotels, for example. Most hoteliers are probably accustomed to digital signage in the form of promotional materials, self-serve kiosks and customer feedback pods. Going digital enhances operational efficiency in the hospitality industry, so it's no surprise that many hotel operators are opting for digital signage to take the centrepiece of their hotel.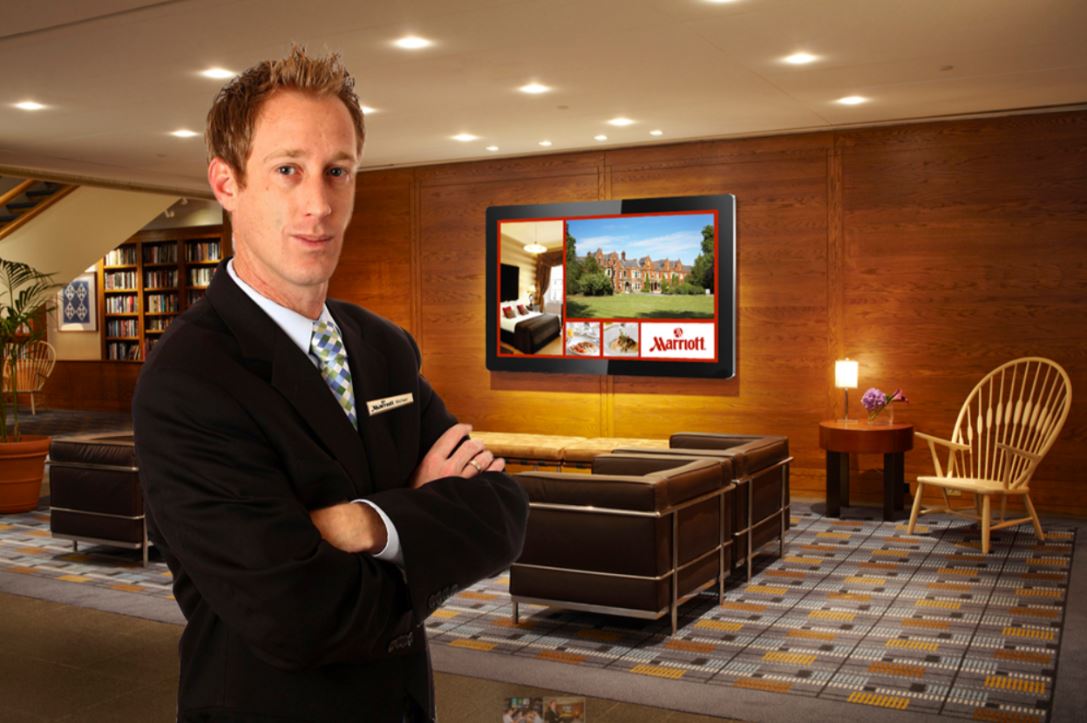 As well as allowing customers to take their time with actions such as self check-in/check-out, digital signage actually helps cut costs for the business. There's less pressure on staff — for example, digital signage can help reduce lengthy queues at reception, or help chauffeur people to where they need to be. Moreover, printing costs will be reduced. There's no need to rely on paper-based methods when basic actions can seamlessly be made digital. After-all, it's important to be mindful of the environment. Digital signage can be changed and altered, meaning there's no wasted product, even if one of your offers or deals expires.
The hospitality industry is rapidly becoming more digital, so don't be left behind! Implement the best digital signage to suit the needs and wants of your customers and prospective customers. Get in touch with our friendly team at the Duotone office, who will be happy to answer all your questions and provide a no-obligation quote.