Serious Ultra-Short-Throw Home Cinema Projectors for 2021: When trying to set up that all-important Home Cinema there are quite a couple of options out there to go through. Now with your home cinema being the only cinema, you can visit it's important you choose wisely. One thing for sure, Ultra-Short throw is the best distance to go for!
Resolution is possibly the most important aspect of the projector; do you go with Full HD or do we make the leap to 4K? Then you're going to need to think about brightness, one thing to remember is that you can't go too bright and you want to go with a laser projector too.
Below you will see the best options of Laser HD and 4K UST projectors for 2021. The HD units retail from €2,600 – €3,500 including Vat. The 4K options retail from €3,900 – €4,500 including Vat.
Full HD UST Projectors: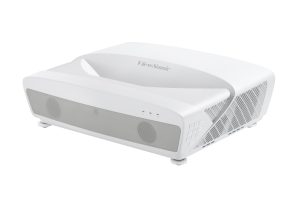 ViewSonic LS831WU is a fantastic projector with the capability to display crystal clear imaging and sound with built-in 20w speakers accompanied by SonicMode Sound which is more than enough to fill any room in your house! With 4,500 Lumens and SuperColor Technology, this is a very powerful projector.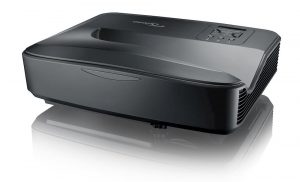 Optoma HZ48UST has a compact design which allows it to sit into any environment seamlessly. Boasting 4,500 Lumens and built-in speakers you will be engrossed in high-quality video and sound.
4K HD UST Projectors: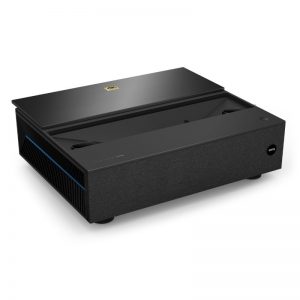 BenQ V6050 is one of the best looking and visually impressive projectors available. Its sleek and simple design has won an award at the iF Design Awards 2020. Not only that but it boasts a 100" screen capability and treVolo Speakers!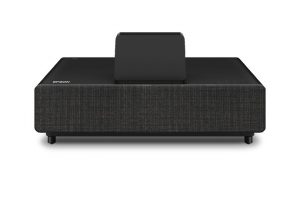 Epson LS500 Laser Projection TV boasts Epson's latest technology EqipVision and provides you with the highest quality imagine courtesy of 4K PRO-UHD. Accompanied by an Android TV Dongle means it is ready to go solutions capable of all your viewing needs.
Let us know your thoughts and please get in touch for more information and pricing. Our professional installers can create your cinema experience at home with attention to detail and high-end finishing. The only thing we won't bring is the popcorn, we'll leave that to you.