What are Lumens Visualisers?
The Lumens brand is one of the most recognisable Visualiser Brands on the market and is often referred to as the Ladybug both because of its look and the name of the software that comes with the visualiser. There are many products made by Lumens but the most popular is the Lumens Visualisers DC range. Included is the DC 125, DC170 & DC193.
LadiBug 3.0 Software: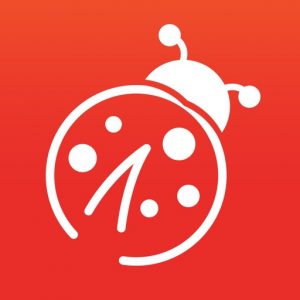 · Annotate over live image or video.
· Autofocus with the touch of a button.
· Screenshot live and save for later use.
· Set timers to capture images.
· Rotate live image or video.
· Use built in mic to talk through lessons.
· Zoom in and out with live feed.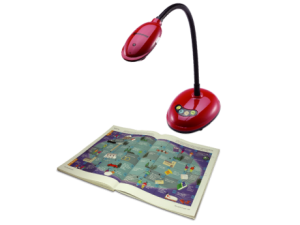 DC 125: (Entry Level Model)
The DC 125 is the entry level model to this Lumens range, but you still get plenty of features and capabilities. This visualiser boasts Full HD Output and 8x Optical Zoom which has proven to suit the needs of primary school teaching fantastically. The DC 125 handles basic tasks like showcasing textbooks, images and teaching posters with ease. With a built in LED light to highlight exactly what your camera see's. The plug and play ability and gooseneck make it a breeze to include in classwork. All this with a 5-year warranty make it one of the most desirable visualisers for Primary Schools.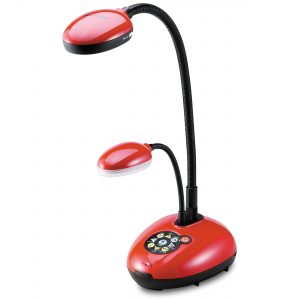 DC 170: (Mid-Range Model)
The DC 170 is the perfect model for a more demanding user, boasting a lot of the same features as the DC 125 it also has a separate LED Lamp so you can get the lighting just as you need it. This is the perfect model for standard secondary school or professional use. The built-in microphone also means it's a breeze to discuss whatever it is you are displaying; with one touch you can synchronise audio and video. The addition of the SD Card Slot means you can store up to 32gb of work on the device which is around 100 hours of video. Also giving peace of mind with a 5-year warranty.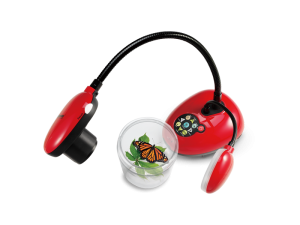 DC 193: (High-End Model)
The high-end model which can meet the most demanding of requirements. This model is often used in secondary schools in Science Labs, Technical Drawing Labs and Art classes. With full HD output and x20 Variable Zoom the DC 193 makes light work of displaying the most intricate of drawings and experiments. Compatible with USB Flash Drives means you can expand this device up to 4TB making it a fantastic asset to save lessons on. With a separate camera and light source meaning you can position both to get the best video possible from this device. Boasting ample connectivity options like HDMI, VGA, USB means you can connect it to almost any device. Also coming with a 5-year warranty for peace of mind.
Contact us today to find out which solution would suit you needs.