ViewSonic's new IFP series, the IFP6560, IFP7560 and Viewboard IFP2710 has just been released and people are asking the question, "What exactly can the range offer?". Well to answer plainly, everything you expect, and more.
MyViewBoard Software offers a cloud integrated service which allows users to solve real problems at ease. With high levels of security and multi-functionality. It has brought a new depth of sharing capabilities.
Allows teachers from across the world access lesson plans that have been provided by 150+ premier media brands by using its QR code login or sharing information with your students no matter where in the world they are.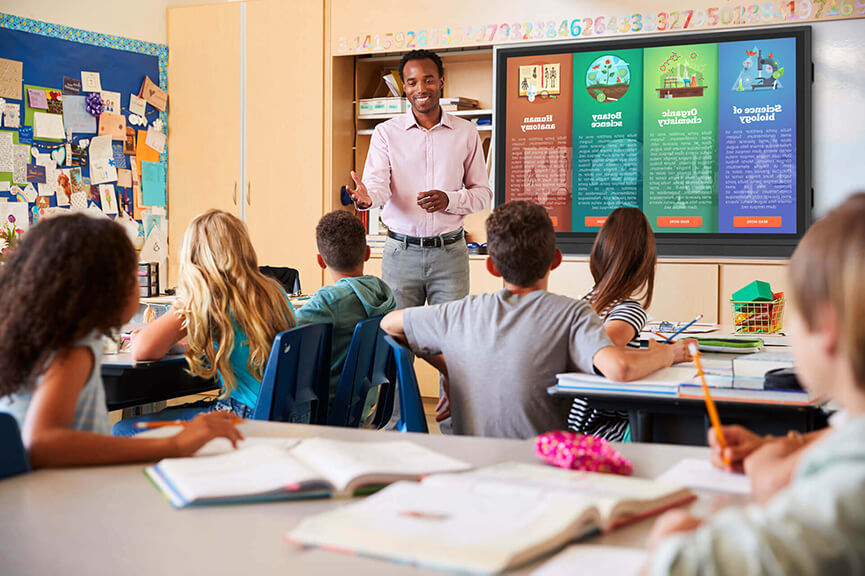 Allows users to share information with clients at ease. By scanning the QR code they can take the information on screen and keep it for their own records. The user can also send live presentations worldwide and present to each person once they're connected, they see what's on your board.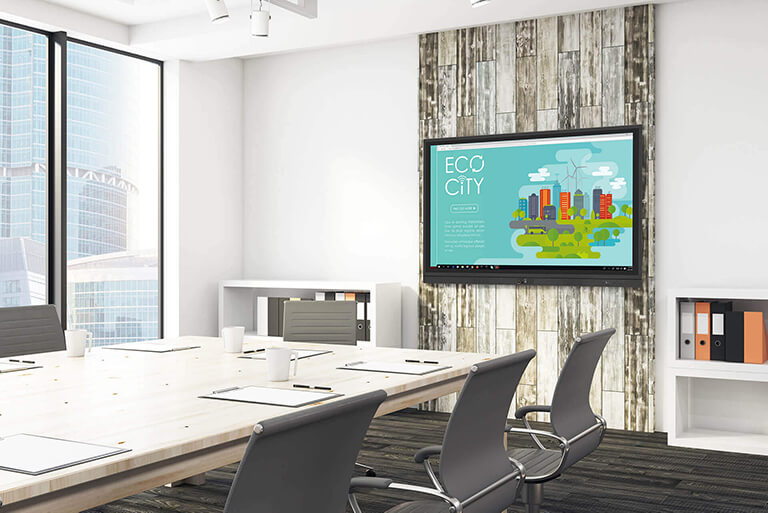 Introducing the New InGlass Touch Boards:
Viewboard IFP6560 is a new 65" 4K digital whiteboard that features InGlass™ technology and delivers a more accurate, sleek touchscreen experience with lag-free writing and drawing. Pairing a 20-point touch display with pre-installed tools, such as vBoard for annotation, ViewBoard Cast for content sharing, and Zoom conference software, allows multiple users to remotely write, share, and interact simultaneously.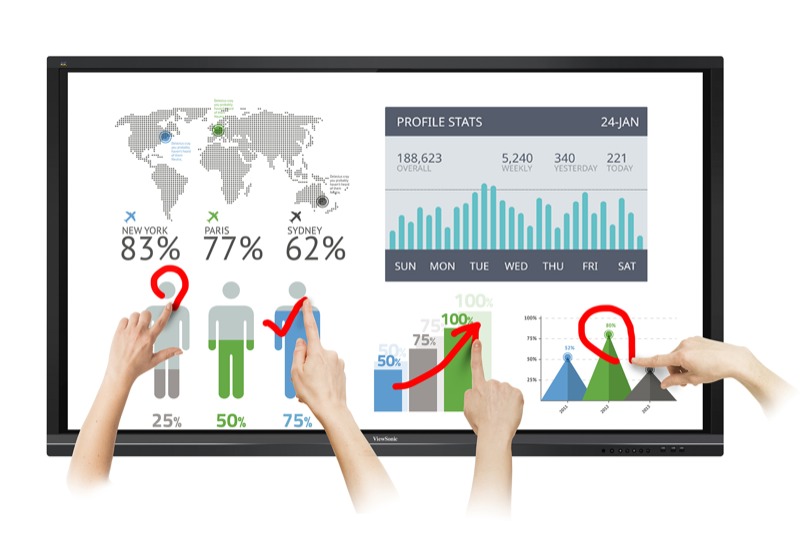 Viewboard IFP7560:
Viewboard IFP7560 is the new 75" 4K model with all the features listed above for the IFP6560 it also has built in Finger print recognition bolsters security and enables easy login to Windows or myViewBoard™ for your digital whiteboard in the cloud. The optional Intel certified Open Pluggable Specification and Smart Display Module which allows users to switch their system to Windows OS. The ViewBoard IFP7560 is fit for integration into Google-based environments.
Viewboard S IFP2710:
Viewboard S IFP2710 is a multi-touch display with finger and pen touch command capabilities that allows presenters to intuitively draw, write, and annotate directly on the display. An advanced ergonomic design allows you to swivel the display or lay it flat on a tabletop for group discussions.
So, I guess now people will be asking, "Which one will I get?". Just make sure to come to Duotone, we'll take it from there. You can do so, by visiting the Contact Us page. Talk to you shortly!