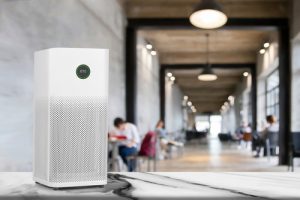 With students returning to classrooms, educators must continue making improvements to schools, colleges and universities to ensure the safety of all those attending. Recent studies show that air purifiers can reduce airborne traces of the coronavirus and other airborne viruses and bacteria, and when used in conjunction with the Government's coronavirus guidelines, are an affordable option to ensure covid-compliancy.
With little to no maintenance required, air purifiers simply need to be set up, plugged in and left to run in the background. Furthermore, with low-energy consumption, you don't need to worry about electricity bills. You won't even notice the Wood's GRAN 900 air purifier functioning in the classrooms – with the purifier operating at the lowest possible noise level.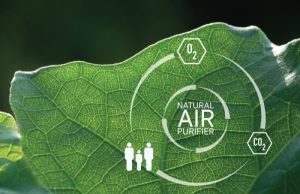 The Wood's GRAN 900 air purifier, available from Duotone, comes equipped with double Active ION HEPA filters for the fastest and most efficient cleaning capacity. Active ION HEPA filters are made up of multiple layers of pleated filter media, giving a vast total filter area and exceptional filtration capacity, eliminating >99,98% of harmful airborne particles.
Ensure fresh air in your classroom, with the Wood's GRAN 900 air purifier turning over the air in an average-sized classroom approximately 3.7 times per hour; which keeps the air clean and free of any pollutants for your students. Cycling clean air through enclosed areas such as classrooms is imperative to ensuring safety against the coronavirus, which can remain lingering in the air.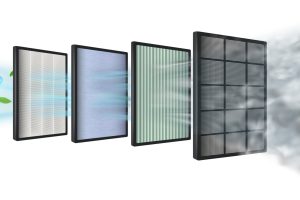 A cost-effective solution for classrooms, the Wood's GRAN 900 air purifier comes with a 10-year warranty for peace of mind. Simply replace the Active ION HEPA when a filter change is required to ensure the longevity of your product.
Keep your classrooms safe with the Wood's GRAN 900 air purifier. Reach out to the Duotone team to find out more information about this product.