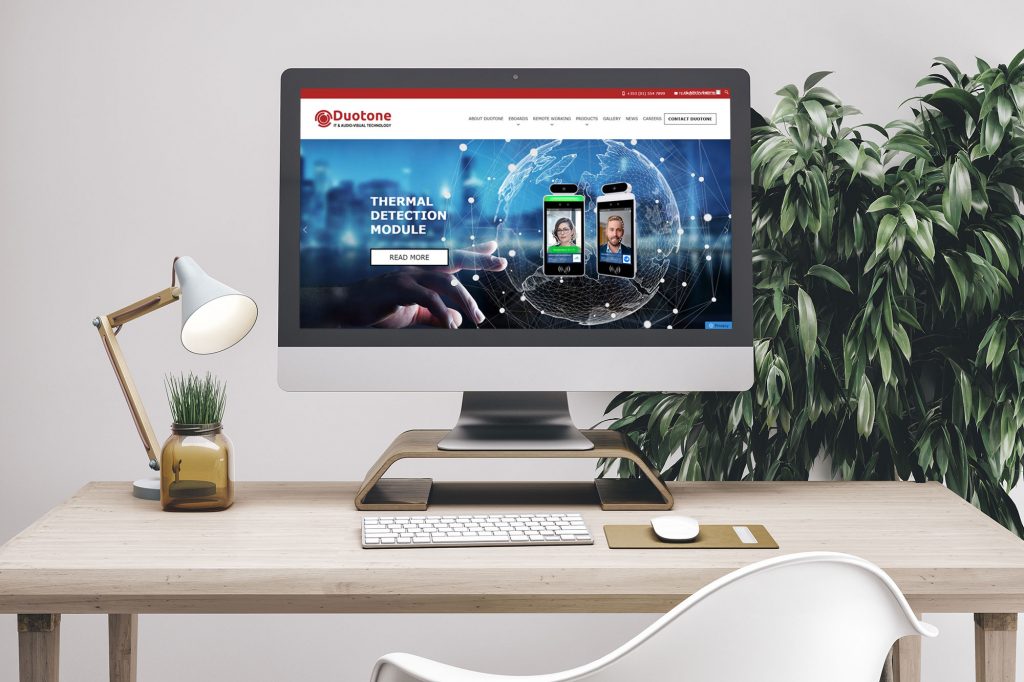 Until now, the number one challenge for businesses with interactive audio-visual technology is that it's not always easy to use. At Duotone, our goal is to simplify the process of investing in audio-visual technology and to offer the right solution tailored to your needs.
Understanding and purchasing products to improve your IT and audio-visual technology needs don't have to be a lengthy and complex process. Duotone's solutions cover a range of businesses, from remote teaching to the hospitality industry.
All the best audio-visual technology products are housed in one place: the Duotone website. Duotone is partnered with Samsung, LogMeIn and HoverCam, the market leaders in audio-visual technology solutions. We offer a broad range of services, dependent on customer needs, but here are some stand-out solutions that are highly rated:
GoTo Products
Duotone offers a host of conferencing software solutions, including a suite of products from the GoTo brand. GoTo offers tools that make working from home or remotely secure and streamline. Duotone's most popular GoTo product, GoToMeeting, allows online meetings on any device, which allows your organisation to stay connected, even outside the office.
Samsung Smart Signage Solutions
A range of Samsung solutions is on offer from Duotone. The Samsung MagicIWB 12 is a perfect solution for the education industry and is popular with Duotone customers looking to share engaging, device-compatible lesson content without distraction or interruption.
Promethean ActivPanel Series
The new ActivPanel Elements Series is purposely designed for the classroom. At Duotone, we offer the ActivPanel Elements Series as a solution for educators looking for an innovative and easy-to-use tool that can be used by teachers and students.
Iiyama Interactive Display Series
A popular product from Duotone is the Iiyama Interactive Display Series. Iiyama is one of the leading providers of high-quality professional displays, ideal for education, the public sector and corporate use.
Duotone has a wide range of audio-visual technology solutions available. Contact the friendly Duotone team today to discuss your needs and request a quote.