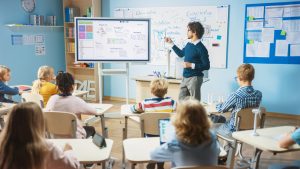 At Duotone, we specialise in providing audiovisual technology for a range of different sectors, but predominantly the education sector in Ireland. Our products are stocked with teachers, lecturers and tutors in mind, with only the most user-friendly and collaborative technology offered.
There's a range of interactive whiteboards available from Duotone, which offer a number of benefits in the classroom. A staple piece of educational technology, interactive whiteboards encourage student engagement, accommodating to all the different types of learning styles; visual, auditory, reading and writing and kinesthetic.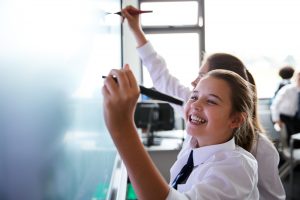 The Samsung IWB & Flip Series features an interactive touchscreen for ease and functionality, making it easier than ever to scribble notes for the whole classroom to view. With 4K UHD resolution, the screen is perfect for showing-off presentations, videos and imagery.
An immersive piece of education technology kit, the Promethean ActivPanel offers unparalleled response times and precise interactivity, with a first touch response time of 6 milliseconds. Ideal for teacher and student collaboration, the Promethean ActivPanel is available in a range of different sizes to fit your space and requirements.
Duotone also offers the popular myViewboard 2021 series, with built-in digital whiteboard software making it a perfect combination of hardware and software for teaching or training.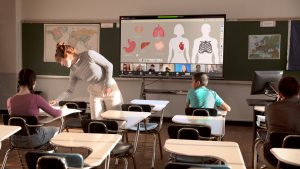 With 24/7 operation and impact tested glass, the Iiyama Interactive Display is a robust, durable yet seamless interactive whiteboard, and a highly rated product in the education technology market.
With learning and training continuing to be at least partly remote, Duotone also offers the full GoTo Meeting suite, which has proved to be an invaluable piece of education technology. Allowing you to work and teach a full class from anywhere, GoTo Meeting is equipped for parent and teacher meetings, lectures and even as a revision resource, with meetings recorded for future distribution.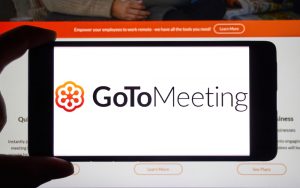 To cater to visual learning, Duotone provide a range of visualisers appropriate for educational use. From Lumens, the market leader in educational visualisers in Ireland, you can shop the Lumens Visualiser Series. An affordable education technology solution, you can give your chosen Lumen product a whirl with a free 2-week trial available for all education providers.
Shop the HoverCams Visualiser Series from Duotone, which also offers a free two-week trial. One of the fastest growing brands in Ireland, HoverCam are leading the way in innovation and smart technology for the education sector. With a range of HoverCam products available, you can find your education technology solution within your budget.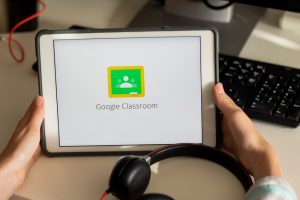 The global number one choice for education, Duotone provide Chromebooks fully equipped with all the hardware and software needed. Work online or offline, take advantage of the Google Workspace software and boast long battery life, all at an affordable price. Moreover, you can get a free two-week trial on our Chromebook products.
Are you seeking your education technology solution? Contact Duotone to discuss your needs and requirements, so we can recommend the most efficient, affordable solution for you.