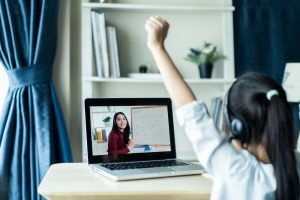 Adapting to remote learning doesn't have to be a struggle for you or your students. To be successful with remote learning it requires the right pieces of hardware and software. A reliable, stable laptop that's up-to-date with the latest programmes, a clear webcam and an intuitive meeting software. With all the pieces of remote learning kit combined, educators can continue delivering fun and collaborative lessons to students, even when in-person classes and studies aren't able to happen.
Remote learning doesn't have to feel boring and far-removed from the classroom. With products such as the Lumens Visualiser and HoverCam Visualiser, students can enjoy capturing small pieces of footage to share with their peers, and feel immersed with the whole class whilst appearing on camera. Offering cameras and webcams to both staff and pupils as remote learning is prominent can improve morale, and allow learning to still feel human despite taking place online.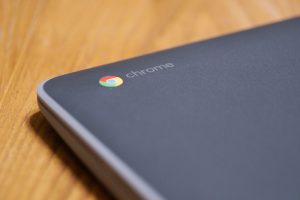 The GoToMeeting suite can be purchased directly from Duotone, and offers a conference software that's suitable for classes of all sizes and for a range of different occasions; from everyday lectures to virtual conferences attended by up to 3,000 people. With an incredibly simple and intuitive user experience, GoToMeeting is a ideal solution for those wanting to have one-on-one or open calls with multiple people simultaneously, and with screen sharing capabilities, it makes a great choice for educators.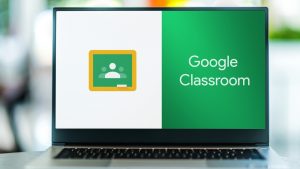 Google hardware and software is a popular choice for remote learning, as it offers an simple solution that's value for money. Chromebooks are quickly becoming the global number one choice for education, with more than 40,000,000 students and teaching using the devices – and for good reason! Kitted out with Google Hangouts, Mail, Docs and more as a standard, the affordable Chromebooks are ready to go from turning the power button on, and with long-lasting battery life, you can rely on a Chromebook for your daily needs.
Remote learning doesn't have to be a confusing or costly process with the help of Duotone. Specialising in education, Duotone has helped onboard a range of different schools, colleges and universities to remote learning. Find a solution that works for your budget and requirements by reaching out to the Duotone team directly.