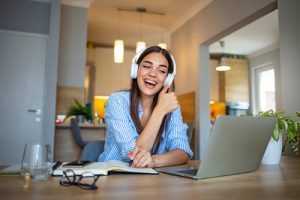 Duotone is providing businesses in Ireland with the future of phone systems: GoTo Connect. Incredibly versatile and cost effective, VoIP phone systems offer an appealing alternative to traditional phone systems, boasting a wide range of benefits which makes GoTo Connect popular with Duotone clients.
Empower your workforce by implementing GoTo Connect; a process that's made painless with the help and assistance of Duotone's friendly team. With three tiers of plans available, you'll be able to select the perfect package that suits your business needs and requirements. Not sure where to begin? Duotone has been providing VoIP solutions to a vast range of companies in Ireland, from public to private sector, so any questions or queries can quickly be resolved.

More than just a VoIP phone system, GoTo Connect is your desk phone, conference bridge, video conference software and app-based virtual extension rolled into one. Minimise your overheads by bringing in one, overarching solution. At Duotone, we offer a range of deals that include VoIP phone solutions, so you can find a package that suits you.
Benefits of utilising GoTo Connect and making the switch to a VoIP phone system include cloud-based, distributed architecture to provide a reliable foundation for successful remote working. Additionally, working remotely can be a breeze for your employees with GoTo Connect, as this VoIP solution contains everything required to successfully and collaboratively work from anywhere.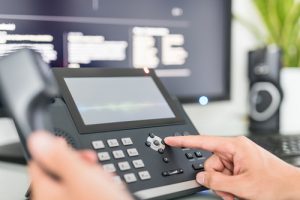 Cut costs, without compromising on quality of work. One of the fastest growing VoIP providers in the world, GoTo Connect is the most reliable solution compared to other competitors in Ireland. Paid for by a low monthly fee, kicking off your move to a VoIP phone system is simple, and the Duotone team are here to help each step of the way.
Interested in finding out more about VoIP phone solutions and GoTo Connect? Reach out to the Duotone team, who will be happy to answer your questions and queries.